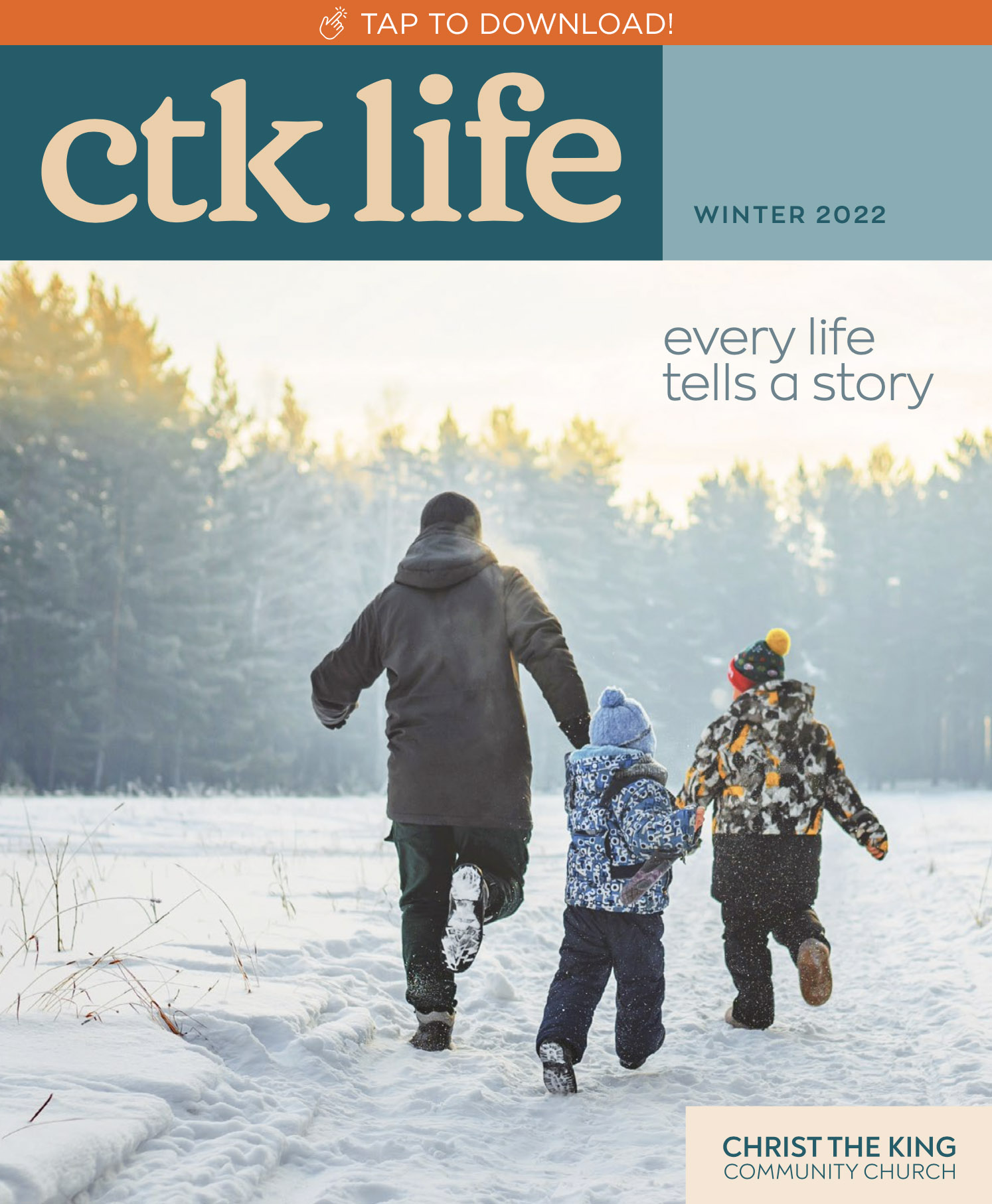 Every Life Tells a Story
CTK Life has always been your one-stop resource for information and opportunities to connect, grow, and serve. But for this return issue, we wanted to share more stories of what God is doing in people's lives as they've engaged with their church and the community we live in.

We hope you'll be inspired and encouraged by these stories. And maybe you'll be challenged to consider your own story as a gift from God, no matter what your story is.