Small Groups/Table Groups
This fall we're launching a new type of small group called Table Groups. As we learn what it looks like to make space for other people in our lives, Table Groups are a way for people to pull up a chair and find their place. Table Groups will be centered around sharing meals, praying, growing, and serving together. They bring together 10 to 15 people who live in the same part of the county who'll love and support each other in practical ways as they also find ways to serve those around them. We believe we are most formed like Jesus in community, and we'd love to give you a seat at the table.
If you are interested in joining one of our new Table Groups, we will be having a launch party on Thursday, October 5 from 6–8 pm. Register here
If you're interested in hosting a Table Group, come to an informative meeting to learn more. Register here
Women
We are ordinary women from all walks of life. Some of us have a passion to know and love God deeper. Others are just exploring this whole "God thing." Young or old; daughters, moms, grandmothers; married, divorced or single, working inside the home or out - there is a seat at the table for you. The Women's Ministry has several opportunities for you to connect - small groups, mentoring, serving, and more. Contact Stacy to learn more.
This fall we have several ways to connect with other women:
Women's Bible Studies:
What the Women Saw - Monday Evening - Learn More
Find Your People - Wednesday Morning - Learn More
Would you like to gather with other women at CTK who knit and crochet? Check out our Prayer Shawl Ministry.
Would you like to gather with other women at CTK who sew and put together hygiene kits for girls around the world? Learn more about Days for Girls.
Men
Men's Bible Study
Interested in joining one of our small groups of dedicated CTK men to dive deeply into the Bible and having meaningful conversations? Click out below for more information!
Fall Events
There are several ways to connect with other guys at CTK. We have an enriching activity planned this fall:
We also offer small groups, mentoring and service opportunities. Please contact Brian for more information.
Seniors Bible Study & Lunch
The Seniors Community at CTK is for the large and growing group of maturing adults within our church and community. Our goal is to help older, retired adults develop meaningful relationships through fellowship. Come join us monthly for Bible study, conversation, and lunch on the 2nd Thursday of every month.
10:30 AM-Noon in the Meeting Place
September 14 • October 12 • November 9 • December 14
A $2 donation for lunch is appreciated. Questions? Contact Pastor Stacy.
Marriage
At Christ the King, we care about your marriage. That's why we are here to support and encourage you on the journey. Whether you're newly engaged or approaching your golden anniversary, living marital bliss, or struggling to make it another day, we hope the resources you find here will help equip, strengthen, and encourage your relationships.
Please check back frequently for upcoming marriage workshops!
No marriage is beyond the reach of God's ability to heal and restore, even when it feels hopeless. If you were inspired by the story of Rick & Tiffany Bulman during our weekend services on May 9/10, be sure to check out Mended Ministries. On their website, you will find their book, Mended, their new video study, 7 steps to turn your marriage around in 7 days, and information on couples coaching from Rick and Tiffany.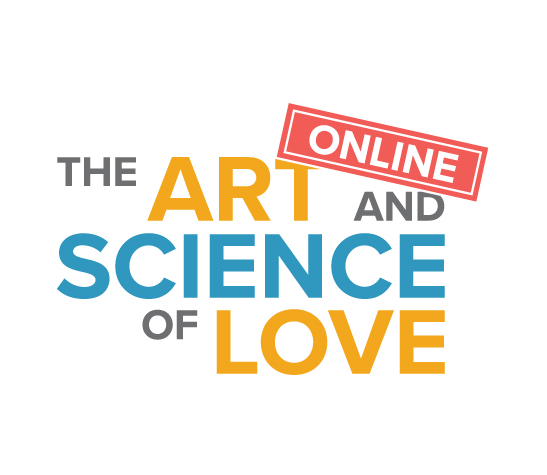 Looking for practical principles and research-based methods to connect deeper, understand better, and navigate conflict? The Art & Science of Love is based on the book 7 Principles of Making Marriage work and more than 20 years of research conducted at the University of Washington. John Gottman is considered one of the leading marriage experts in the world. This self-paced online workshop can help couples just starting, needing a refresh, or even those who feel on the verge of giving up. Please note this is excellent research-based help, but it is not faith-based. Some opinions expressed are not shared by Christ the King Community Church. This online workshop can also be an excellent resource for couples where one or both spouses are not believers.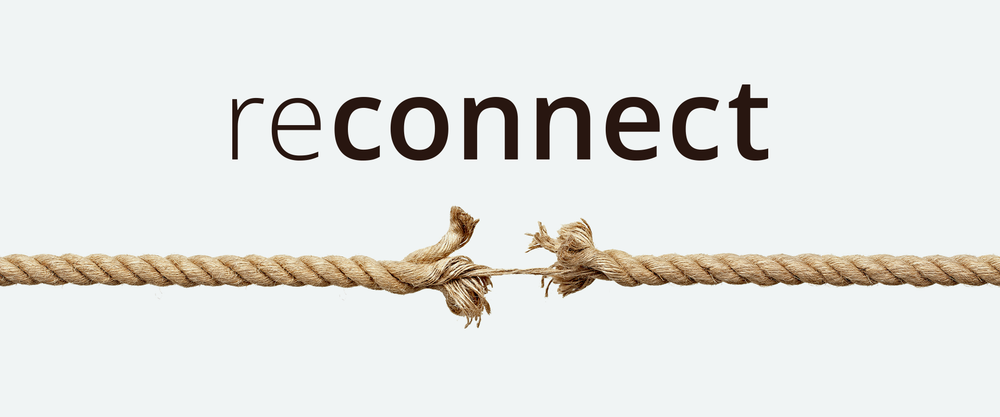 Sometimes the challenge we face in marriage is rooted in hurts and coping skills that began before the couple ever meets. In his book Reconnect, Dr. Call explains that when we become aware of the myriad of factors that contribute to disconnection, we can develop new understanding and strategies that promote deeper connection and healing interaction. You can purchase it on Amazon by clicking here.
Wedding Officiating
Congratulations if you've recently become engaged! Marriage is God's good idea to join a husband and a wife for a lifetime. Did you know premarital counseling or classes can reduce the chances of divorce by 31%? Since your marriage is the most important human relationship you'll ever have, CTK requires premarital counseling before your wedding. Plus, we regularly offer classes & workshops! Talk to your officiant for more information.
The following CTK pastors may be available to perform weddings: Ryan Ervin, Melonie Kemp, Wendy Powell, Brian Steele, Brian Behrends, Angel Finsrud, Julie Burleson, Stacy Koning, Josh Lease, Carrie Butler, Duane Weaver, and Jake Hruza. Please fill out this Wedding Officiant Request Form if you would like any of these pastors to perform your wedding. Officiating includes 1-2 meetings with the pastor for ceremony planning, rehearsal, wedding ceremony, and filing your marriage documents; pastoral fees vary. Please note our pastors require couples to engage in premarital preparation. If you are looking for suggestions or referrals, we would be happy to assist you! Please contact Erin with questions.
Using a CTK Facility
If you would like to use Christ the King Church facilities for your wedding, please fill out a Facility Rental Request, and someone will follow up with you shortly!
Welcome CTK Families!
Meet our Family Ministry Director, Sydel McKim and learn about the resources available to you here on our families page.
Looking for help talking with your kids about tragedy? Check our resources tab.
Family Growth Opportunities
At CTK, we're committed to equipping parents with simple tools, creative ideas, and thought provoking discussion topics to help your family grow spiritually. Take part in our monthly Family Challenge that will give you ideas, tools, and opportunities to have fun and open communication with your family.
Follow CTK Families on Facebook and Instagram to have the tools delivered right to your device.
To learn more about serving contact Sydel (360-733-1337).


Passionate about Parenting & Family Life?
Do you have wisdom and experience to offer to families? Do you currently work in a career that supports family development? Are you passionate about the importance of parenting at each stage of development? We are interested in hearing from you! If you would like to know more about becoming a volunteer on our family ministry team, we would love to meet with you.
To schedule a time, email Sydel McKim at
Stay connected for tips, tools, and encouragement! Follow us for more information on Facebook and Instagram @ctkfamilies.


The Art of Intentional Fun & Serving Together
Our CTK Families web page and social media feeds now offer exciting videos and podcasts centered around several of our CTK Bellingham families. Listen as they share the impact that serving together has had on their families. You'll find practical tips on how, what, and where you can start or continue these fun and purposeful times with your family.
Child Dedication Class
When it comes to raising our kids, the list of responsibilities is long. But nothing we do is more important than pointing them toward Jesus. Child dedication at CTK is about helping you demonstrate your desire and commitment to do just that. Join other families with young children our class that will prepare you to dedicate your child to God — and yourself to godly parenting.
After completing the class and dedicating yourself to godly parenting there will be a separate dedication ceremony. There your friends and family will celebrate with you and pledge their support in your commitment to your child.
For more information, please complete this child dedication interest form.
Baptism and Children
Is my child ready for Baptism?
Baptism is a significant way to publicly declare our decision to trust Jesus and follow him. It's a significant marker in a believer's life that can help affirm that step of faith. If your child wants to be baptized, email Pastor Duane. Your child will be asked to write out their story of how they chose to follow Jesus and how they are living their live for him. Once we receive your child's testimony, you and your child will meet with a children's eader to prepare for this significant event.
The next Baptism class will be on Sunday, October 8 at 11:15 AM in Room 210. Parents will need to accompany their child to class, but if you are not able to join your child please let Pastor Duane know.


Moms in Prayer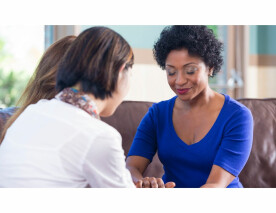 Moms—the power of prayer over whatever your child might be going through can be even more hopeful when praying with other moms. Join us on any or every Wednesday morning to pray for your children, their teachers, and our schools, using the promises in God's word. Replace fears with hope, and connection with other moms to find encouragement and support.
No need to sign up, just show up any Wednesday at 9:30AM in Room 214 (Prayer Room).
For more information, email Sydel (360-733-1337)
Emotion Coaching
Wondering how to respond to your kids' big feelings or emotional responses? Check out this step-by-step guide to Emotion Coaching by clicking here, a research-based approach including 5 simple steps that help us give our kids the skills they need to regulate their emotions.


Leading Your Child to Christ
Pointing our kids towards Jesus is the most important job we have as parents. Leading our kids toward Christ is an ongoing process. But when our kids are ready to put their faith and trust in Jesus, this guide can help us lead them towards understanding and a decision.


Talking to Your Kids about Tragedy
We grieve and pray for our broken world. Looking for help talking with your kids about tragedy? Check out this article.


Connect with Us
Like CTK Families on Facebook and follow us on Instagram where we post each month about our Monthly Growth Challenge! Also, please sign up for CTK Families text messages*. You'll receive no more than two text messages a month with information on upcoming events, links to great content, and an occasional shot of encouragement because let's face it, parenting can be hard! (*Carrier rates may apply)
Feel free to email Pastor Duane or Katie with any questions you have.
See what's on the menu this fall at CTK
When you want to know what's going on at Christ the King Church, CTK Life is the place to look! There's a new edition every season, packed full of opportunities to connect, grow, and serve.
You'll also find stories of what God is doing in our community and resources to help make your experience at CTK fuller.