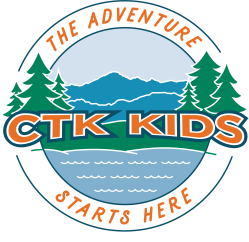 COVID-19 Update:
Welcome! While many things are changing, some things are staying the same, like our ability to connect and meet with Jesus. While our main services are allowing families to attend worship services together, at this time we aren't able to offer children's programming during services.
We are working toward in person opportunities, in the meantime, we invite you to join us for online lessons, with new episodes posted every week for kids 2 years old - 5th grade. Please continue to check for updates.
Do you have helpful suggestions?
Email us here
New to CTK?
Are you new to Bellingham CTK Kids? Would you like to get our emails & cards from our staff? If so, please click the button below and fill out your family's info so we can connect with you!
New Family Connect with Us
Need some fun family ideas?
Check out our Bored, Busy, Encouragement section at the bottom of the page.
Study Hall
Wednesdays 6pm-8pm (Not meeting Nov. 11th)
Fridays 9am-11am
With "back to school" not looking like many hoped, we wanted to offer a window of hope for you parents who are ready for a break! We will be providing a place for your children to do homework safely while you get a few free hours. 1st - 12th graders will have a place to do homework. Sadly, this will not be a time for socializing or playing, and if a student completes all their work, we will call you to pick them up. To keep everyone safe, we will ask students to sit in socially distanced designated spaces and wear a mask while they are here, as well as pre-register for one of the 30 open spots each session. (We will allow last minute registrations up to our max of 30 students.)
Register Here
---
Check-In | 0–23 Mo | 2 Yr–K | 1st–3rd Grade | 4th–5th Grade | Compass | Awana | Busy, Bored, Encouragement
---
Check-In and Security
We take the security of children very seriously. To ensure the safety and security of all our kids, CTK uses a check-in and tag system. You'll find Children's check-in near the front doors under the CTK Kids sign.
An attendant will assist you with the check-in process during your first time through registration.
---
Nursery | 0–23 Months
We consider it a privilege to play an important role in the development of your little one's faith. Our team sees the nursery as an important ministry. We're very careful and intentional in creating a safe environment where the love of Jesus is the focus.
We want you to be able to relax and enjoy your time with us. Bringing the following items will ensure that all your child's needs are being met while in our care: a diaper, bottle (pre-made), pacifier and any other security or comfort item. To make sure you get home with everything you brought, please label all items and place them in a compact bag with your child's name on it.
Contact MacKenzie Granger, Early Childhood Director
Contact Cynthia Johnston, EC Ministry Coordinator
---
Adventureland | 2 Years–Kindergarten
Your preschooler will love visiting Adventureland. For an hour every weekend, they'll experience large-group worship and age-specific small group time.
Through games, music, and exciting Bible lessons, we provide spiritual nourishment that fits this active, curious stage in your child's life. Adventureland equips kids to develop a real relationship with God and make wonderful friends.
Before your child gets to Adventureland, please make sure to check in at the Children's Check-in station and make a stop at the preschool-sized restroom in the hallway near our classrooms.
Contact MacKenzie Granger, Early Childhood Director
Contact Melanie Green, EC Ministry Coordinator
---
Base Camp | 1st–3rd Grades
Kids need a place where they can just be themselves — that's where Base Camp comes in! During every weekend service, first through third graders have fun, learn, and are cared and prayed for while they learn how to love and pray for others.
Worship happens in a large group setting, and then kids enjoy age-specific group games, music, and teaching. Children discover valuable life lessons from Bible characters — and how to put into practice what God is showing them. Base Camp is a place where your child can meet Jesus.
---
The Lookout | 4th & 5th Grades
There's a huge difference between a first grader and a fifth grader, so we offer something just for kids in 4th and 5th grades during every weekend service. The Lookout is a fun place for kids to learn to apply God's truths and love others.
Worship happens in a large group setting, and then kids enjoy age-specific group games, music, and teaching. Children discover valuable life lessons from Bible characters — and how to put into practice what God is showing them. The Lookout is a place where your child can meet Jesus.
---

Compass
Compass is a social and emotional skill building program helping kids ages 6-12 navigate through life's many challenges. Most of us, and our kids, have experienced some stormy times in life, such as identifying and processing feelings, understanding relationships, making wise choices, working through changes, and capturing lies we may believe about ourselves to replace them with God's truth. This quarter is all about Feelings. For more information about this curriculum, please CLICK HERE.
We all face a wide variety of intense feelings and emotions especially when we experience big changes! How we identify and express those feelings has a huge impact on the quality of our lives. Increasing our emotional intelligence with social and emotional skill building can help! Through relevant teaching and fun activities, Compass helps kids ages 6-12 learn how to recognize big feelings like loss, grief, anger, or disappointment, and provides the tools and skills to process those feelings in healthy, beneficial ways.

If you have more questions, please contact Katrina Jones.
---

Awana
Due to COVID-19, AWANA will not be taking place at Bellingham CTK this year.
---
Bored, Busy, Encouragement
Bored
If you're feeling bored, here are some ideas you could try with your kids.
Watch our weekly lessons WITH your kids! Then discuss the lesson at dinner. Use the activity bag to do the activities TOGETHER!

Sign your kids up for Compass - Check it out here!
Volunteer with Children's Ministry! We have packets to put together, painting, and a variety of things we would love your help with. Email us to sign up or with questions.
Sign up for a small group. Click here to learn more.
Get outside and volunteer at the CTK Farm. Click here to learn more.
Glowstick Tag – After the sun has gone down, when it's starting to get dark outside, you can play glowstick tag! To play, all you need is a glowstick. The rules are the same as regular tag, but the person who is "it" has the glowstick. When someone is tagged, the glowstick is passed to that person.
Shark Attack! – All you need to play this game is some chalk and a few bean bags or rocks. First, you will need to draw some "islands'' with chalk. Next, you will draw "water" between the "islands'' with blue chalk. To play the game, someone will toss the beanbags or rocks into the water, they are now "sharks". Then everyone will take turns jumping from "island" to "island" trying not to fall into the "water" with the "sharks".
Check out Tips, tools, articles about Emotion Coaching from Drs. John and Julie Gottman from the Gottman Institute. They are on social media as well.
Busy
If you're feeling busy, here are some things your child can do independently.
Put your kids in front of our weekly lesson. Grab yourself about 30 minutes of quiet for a coffee, chores, or "alone" time. Have the kids do the coloring sheets.
Sign your kids up for Compass - Check it out here! (Kids work on Compass alone.)
Create a coloring cave for your child by setting a big cardboard box on its side and letting your child crawl inside and color the walls.
There are a bunch of safe websites with educational games for kids. One you could try is Fun Brain (www.funbrain.com). This website has games that help kids from preschool to 8th grade practice math and reading skills.
There are some fun tv shows are movies from RightNow Media that can be helpful in providing you a few moments to do the dishes or pay some bills. Most of us parents don't like to use "screens as babysitters" because we feel like a failure, well I do at least. And sometimes desperate times call for desperate measures. A series called Auto-B-Good teaches traits of faith and wisdom. VeggieTales was a favorite in our family with young kids.
Encouragement
If you're feeling overwhelmed, take a breath, read this prayer, and know that God's love is always with you.
A Prayer for Peace When You're Feeling Overwhelmed
Dear God,
Thank you for being the God who never sleeps. Thank you for always being here for me, even when I'm not always here for you. Thank you that you are Love, and that you want the very best for me. Thank you for your promises and that you never change. I am feeling totally overwhelmed. Please help me. Help me to rest in the fact that you know what is best for me. Forgive me for turning away from you and trying to control the outcome in situations in my life. The Bible says that you are not the God of confusion but of peace. Help me to rest in your love and to feel the peace which surpasses all understanding. Help me to feel your love and comfort. Help me to be still and know that you are God and that you will take care of me, just like any loving parent takes care of their children. Your Word says to cast all of our anxiety on you because you care for us. I turn all of my burdens and concerns over to you. Please guide my every step and help me to be attentive to your loving direction.
Amen
-Unknown

A walk...even a quick 5-10 minute walk can help gain a different perspective about all you're facing.