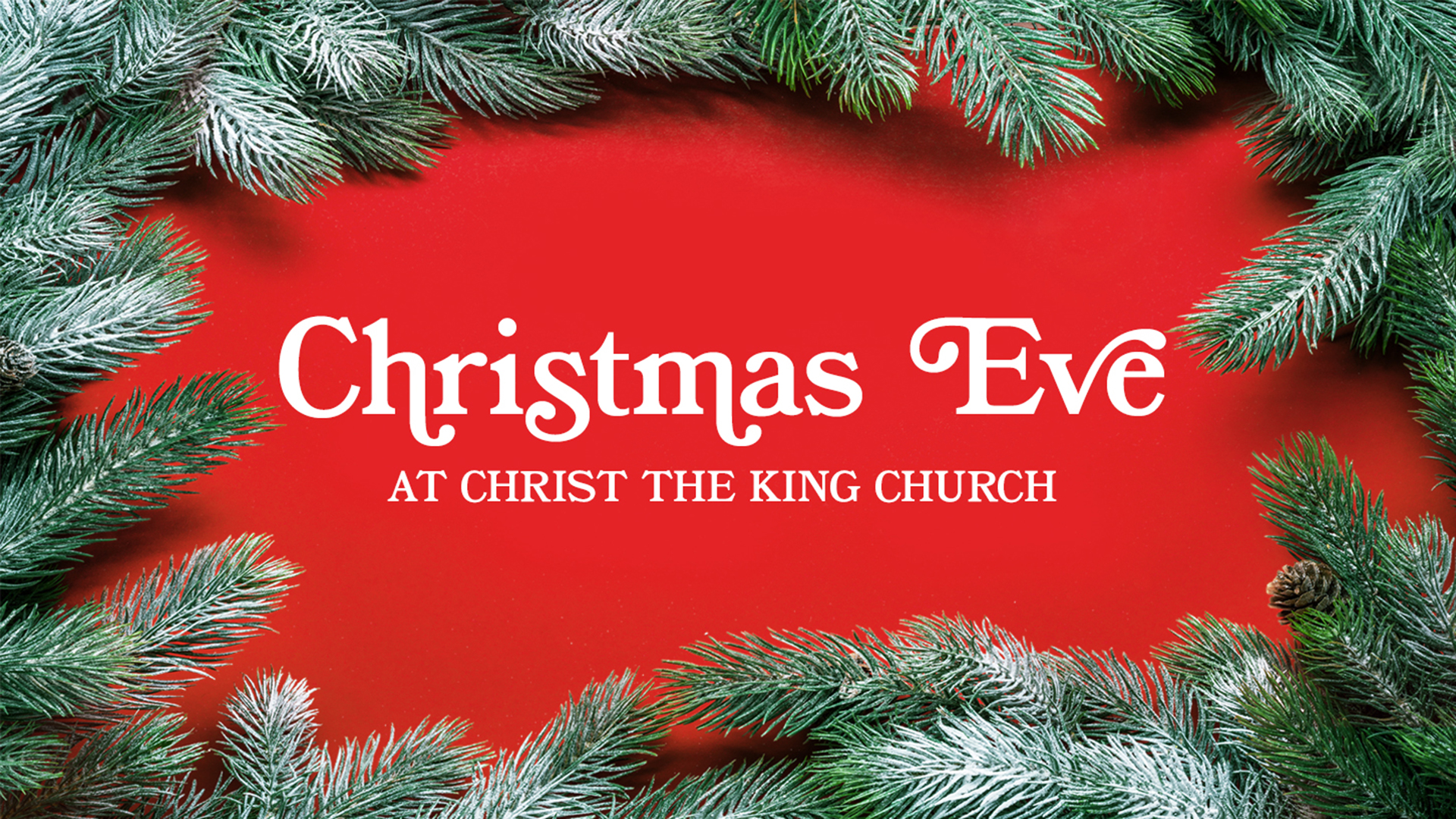 We know things look a little different this Christmas. From canceled plans to loss to new ways of life, all of us have been affected by the events of this year. Yet, in every season there are opportunities to find hope and joy. Our prayer this Christmas is that you would find a moment of stillness to just be present and rest.
---
Christmas Eve Services
You're invited to join us for Christmas Eve services at any of our campuses both in-person and online. For those in our vulnerable communities and those experiencing illness, we ask that you join in with our online family.
Reserve My Seats*
*Our Downtown Campus will not require reservations for in-person services.
For those attending in-person: please make a reservation for the campus you are planning to attend. Your reservation simply ensures that you have a seat and will not be used for contact tracing. Please only reserve seats for those who will be arriving with you to the service.
Due to the recent surge of local COVID-19 cases, we ask you to wear a mask at all times while inside any CTK campus.
Instructions
Click on the RESERVE MY SEAT button below.
If no one in your party has experienced COVID symptoms, click the "I'm Ready" button.
Next, select which campus and service time you'd would like to attend.
The following screen will show service details for your party. Provide your first and last name, email address and the number of spots you want to reserve (1-10).
Click the Submit button to save your seats.
You will receive a confirmation email at the email address provided in the form. This email will include instructions for when you arrive as well as how many spots you've reserved and a QR code for check-in. The email also includes a link at the bottom that allows you to cancel your reservation. If your situation changes and you can't attend, please cancel your reservation to open up seats for others. It is important that you retain this e-mail, as your QR code is required for entry.
Bellingham

Service Times: 1 PM, 3 PM, 5 PM & 7 PM
Main service seating is full, overflow seating still available.

Children's programming available for age 5 and younger during 1, 3, & 5 PM services only.
Register your kids*: 1 PM 3 PM 5 PM
*Please make your reservations before registering your kids!
Capacity: 200 available seats in-service
75 seats available in overflow
Blaine
In-Person Service Times: 3 & 5 PM
Online Service Time: 5 PM
Capacity: 60 available seats per service

Downtown
In-Person Service Time: 1 PM
Online Service Times: 1 PM, 3 PM, 5 PM, 7 PM
Capacity: 75 available seats per service
Ferndale
Service Times: 4 PM & 5:30 PM
Capacity: 50 available seats per service

North Bay
Service Times: 4 PM & 5:30 PM
Capacity: 50 available seats per service
Sudden Valley
Service Times: 4 PM & 6 PM
Capacity: 60 available seats per service
---
Advent Devotional
Advent is a season of waiting in anticipation for the arrival of Jesus... Emmanuel, God With Us. The invitation of Advent is to remember, to celebrate, to focus on Jesus, and to enter into the significance and meaning of this season. We want to offer you two ways to do that:
· A Guided Prayer Time for Each Sunday in Advent
· Brief Daily Readings of Scripture and a Short Prayer
---
Virtual Choir
Singing Silent Night together in the glow of candlelight is one of our favorite moments of every Christmas Eve service. This year, we're putting together a virtual candlelight choir, and we'd love your help!