My wife Jacinta and I are so thankful for this strategic new global ambassador position, which will multiply the effectiveness of our mission to reach Tanzania with the good news of Jesus.
By seeing firsthand, you will see ministry opportunities to work with children, teach English and computer competency, inspire and provide further training for school teachers, engage with sports ministry, participate in medical missions and so much more.
With the global ambassadors on-site, they will see connecting points to help mobilize the church to be a blessing to the people of Tanzania! So by this, people will be filled with the knowledge of the Lord. This is exciting!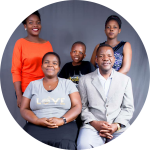 John & Jacinta Mukolwe
YWAM – Arusha, Tanzania