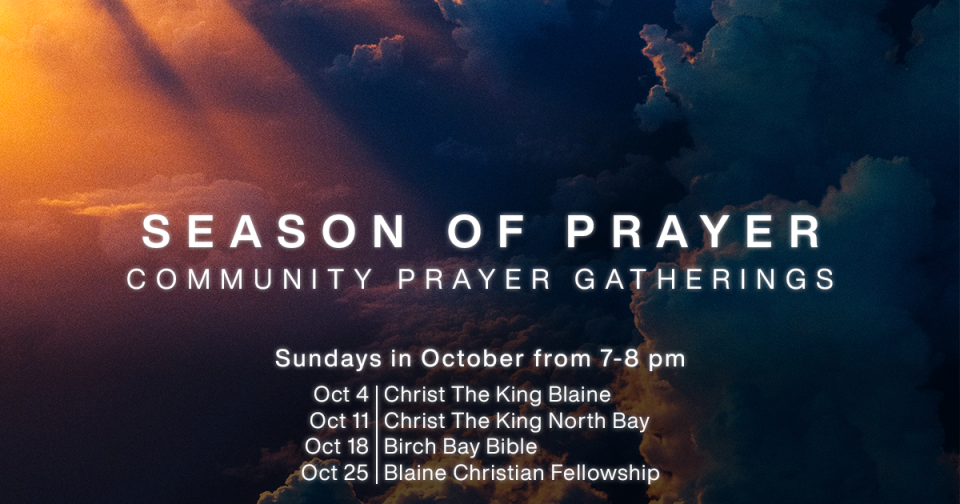 Every Sunday, from 10/04/2020 to 10/25/2020, 7:00 PM - 8:00 PM
What in the world is happening?! In these unprecedented times, we're experiencing the type of desperation that brings us to our knees. Join us and other congregations in our community through October for a Season of Prayer. You can participate in two ways: use a provided Prayer Guide or join a united prayer gathering. We hope you'll join us! See below for location info.
The Goal: Gathering as The Church in Birch Bay & Blaine to fulfill Jesus' prayer for unity: "I have given them the glory that you gave me, that they may be one as we are one—I in them and you in me—so that they may be brought to complete unity." John 17:22-23a
Our focus will be prayer in unity, reconciliation and renewal.
Join us from 7-8pm Sunday evenings in October at multiple locations. Admission is FREE but space is limited, so please register at the links below:
"Then the world will know that you sent me and have loved them even as you have loved me." John 17:23b