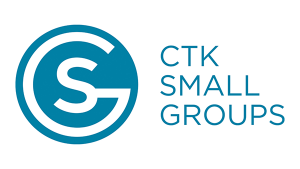 At CTK, community is central to everything we do. In fact, our mission statement starts with the goal to create authentic Christian community. One of the primary ways we accomplish this is through small groups.
Host a Small Group
Feeling lost in the crowd? The quickest way to join a small group is to host one at your house. How? We will give a brief training to get you going (or check out the videos on the side of this page). Then just grab a few friends or couples that you already know, have them invite a few people they know, pick a time, and start meeting. We can provide curriculum, prayer, and all the support you need to move from disconnected to connected in loving community where you feel like you belong. Hosting a small group is far easier than most people imagine. For more information, contact one of our Small Group Pastors, Ryan Ervin or Brian Steele.
Small Groups Serving Projects
A great way for your small group to stay connected this summer is through serving together! Pick & Picnic is an opportunity for you to serve in your small group this summer at our CTK Farm. Spend an hour sharing a potluck picnic with your group and then an hour helping out at the Farm. Check out CTK Serves Small Group to learn more.
Join a Small Group: Deeper Friendships, Deeper Faith
Following Jesus is a journey — one that no one should have to travel alone. Still, many of us are walking out our faith with no one by our side to encourage us, pray for us, celebrate with us, or grieve with us when life gets hard. That can make for a pretty discouraging and lonely trip.
If you've been longing for deeper friendships and deeper faith, a small group is the one place you can find both. Don't miss out on the opportunity to discover authentic, faith-building community. We have connection events, called launches, several times during the year.
Our next Launch will be in January or February, 2019. Register below and we'll send you the details.
For more information, contact one of our Small Group Pastors, Ryan Ervin or Brian Steele.