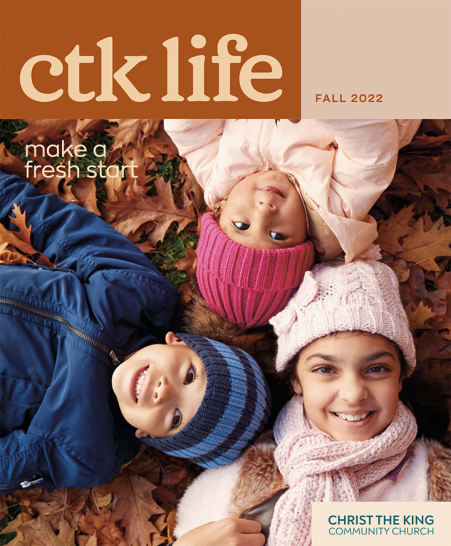 Find your fresh start this fall.
When you want to know what's going on at Christ the King Church, CTK Life is the place to look! It's full of opportunities to connect, grow, and serve here at the church and in our community.

It's also where you'll find stories of what God is doing in the people of CTK. We hope you'll be inspired and encouraged by these stories. And maybe you'll be challenged to consider your own story as a gift from God, no matter what your story is.