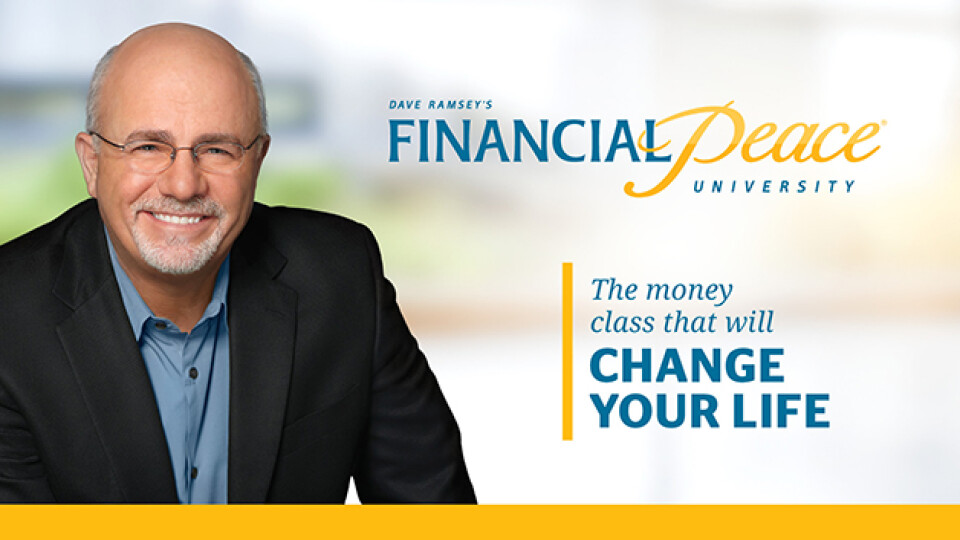 Every Sunday, from 01/26/2020 to 03/22/2020, 11:00 AM - 12:30 PM
Need a bold, no-nonsense approach to money matters? Not just the "how-to'"but also encouragement and hope for getting out of debt and achieving financial health? Dave Ramsey's Financial Peace course offers this and more.
Since CTK began offering Financial Peace University, participants have eliminated more than $1.2 million in debt combined. Within the first 90 days, the average household that participates in FPU adds $2,300 to their savings AND pays off $5,700 of debt. Does that sound impossible to you? It is, if you always do what you've always done. But, the principles taught in FPU show you how to make wise choices with money today that will build financial security for the future.
In this 9-session class, you'll gain budgeting insights, build a step-by-step financial plan, and enjoy an atmosphere that helps and celebrates progress.
Click the link below to register on the Financial Peace website.
If you are planning on attending with a spouse/partner, please include both of your first names in the registration form. (ex: Joe and Jill Smith)