Easter After Party - End Game Celebration
Students Kids Family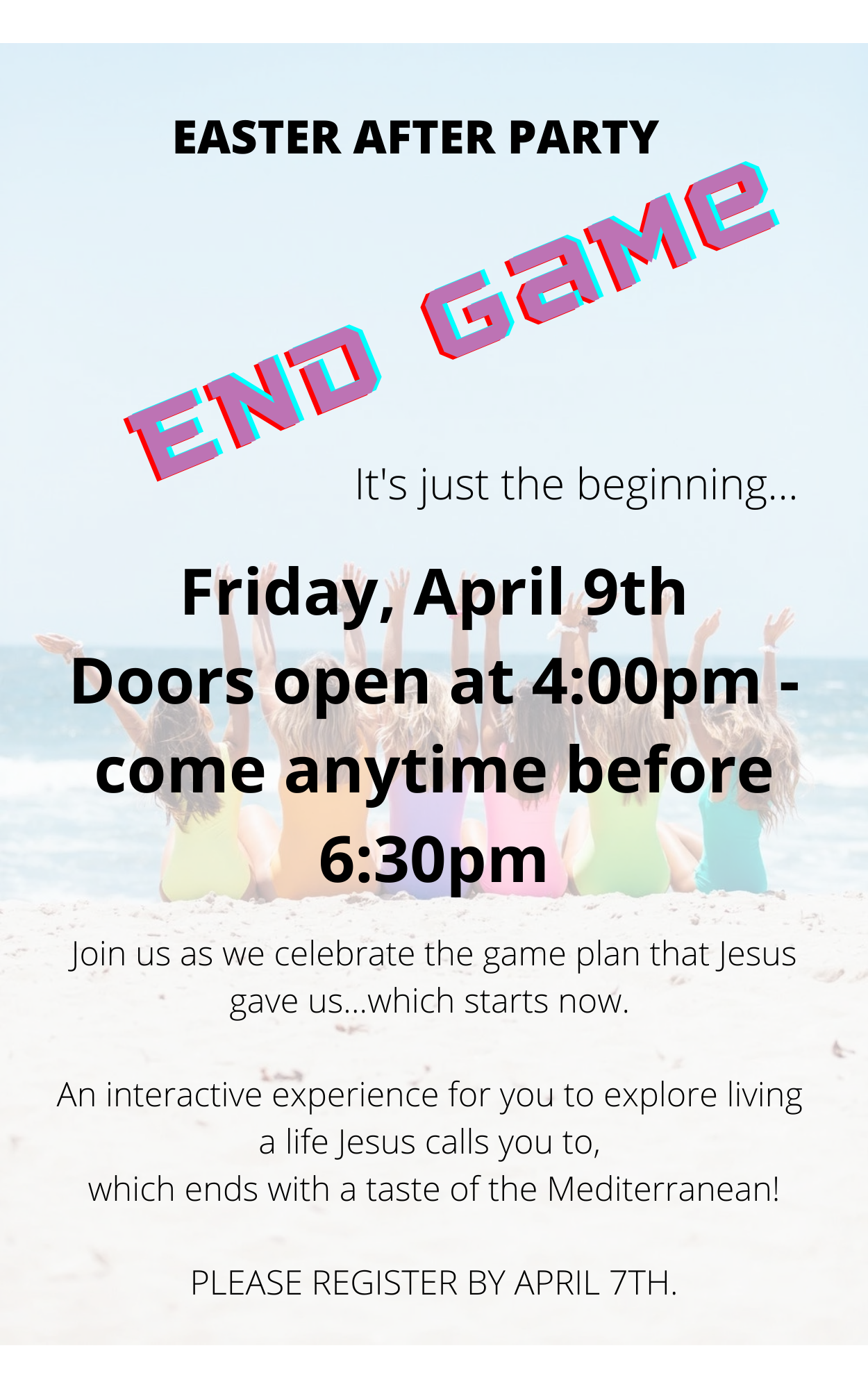 Easter After-Party is all about reminding us to live like Jesus is Risen. We are wrapping up our week with a celebration, End Game...it's just the beginning.
At this celebration you will be able to interact and create a plan to live every day in the truth that Jesus is risen. We will wrap up our time with a light meal — a taste of the Mediterranean.
Everyone is welcome, no matter your age. Join us anytime between 4:00 & 6:30pm. The experience will take about an hour for you to complete.
Click Here to register.