Saving Your Marriage Before It Starts Fall 2021
Adults Marriage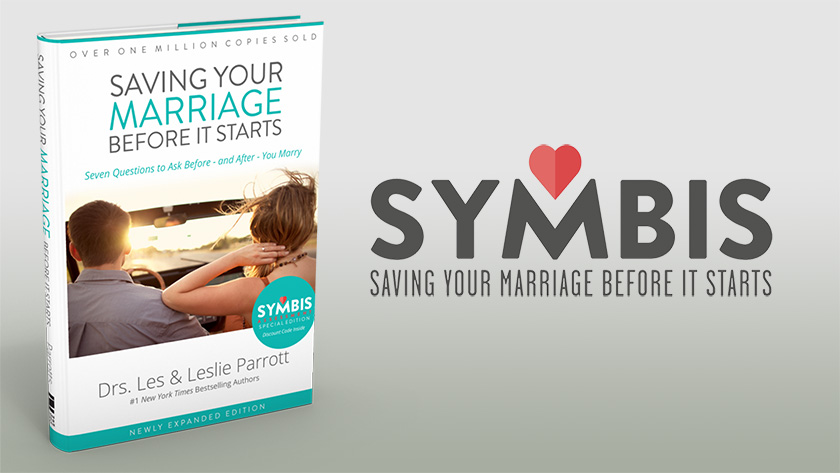 Online Registration for SYMBIS is now closed. Please contact Ryan (ryane@ctk.church).
Are you engaged or considering marriage? Couples who participate in premarital counseling reduce their risk of divorce by more than 30%! Saving Your Marriage Before it Starts (SYMBIS) is personalized premarital work that will strengthen your relationship. You'll be paired with a mentor couple who will meet with you and help you build life-long love on a strong foundation. Mentor couples are not professionals but are carefully chosen and work under the leadership and coaching of CTK. Don't miss this chance to learn practical, high-leverage relationship skills, and become better prepared for a lifetime together.
This Fall CTK is offering two different SYMBIS options. Please read each description carefully and register for the option that is right for you. Given the relational nature of the subject and course, we encourage couples to attend the in-person gathering on Friday, October 15th (there can be digital options for mentor sessions). If meeting in-person isn't an option for any reason, please select "Exclusively Online."
The process for each option includes the following:
- Each person will take the online SYMBIS assessment.
- Each couple will attend the October 15th Launch Night (in-person or online depending on what you register for).
- Each couple will be paired with a mentor and meet with them five time to go through the his/hers SYMBIS workbooks and assessment results.
In-Person for October 15th Launch (7:00-8:30 pm at CTK Bellingham)
Cost: $60 (registration includes assessment, his/hers workbooks, and in-person launch night. Text books are available for extra).
Registering for our in-person launch night does not mean that you must meet in-person each time with your mentor couple, but it means that you will at least attend the launch night in-person and can coordinate your future meetings with your mentor couple either in-person or online.
Exclusively Online (Launch will be 6:00-7:00 pm via Zoom on October 15th)
Cost: $28 (registration includes assessment. You will need to purchase workbooks separately and will be send a link in your confirmation email.)
Registering for an exclusive online experience means that you will attend our launch night via Zoom and each meeting with your mentor couple throughout this process will be digital. This is a great option for couples who are out of state or would prefer the convenience of an online experience.
Contact Missy (missym@ctk.church) with any questions!