Light up your neighborhood this Halloween!
Chances are, there's a CTK attender in every neighborhood across Whatcom County. What if we each made an intentional effort to bless our neighbors? What if we went out of our way to show kindness (and maybe get to know) the people God has already placed right around us? That's exactly what Glow Stations are all about!
Glow Stations are simple, fun, and can create connections that may someday open the door for us to share our lives and our faith with someone. Here's how it works:
CTK will provide:
Candy & Glow Bracelets
Basic Glow Station sign
As a Glow Station host, you will:
Pull together a team of people to help you host — it could be your small group, your friends, roommates, extended family, other CTK'ers on your block... the possibilities are endless!
Organize your team to decorate your glow station and then send in pictures. Be as creative as you want to be but keep little ones in mind (avoid scary, gory or inappropriate decor and costumes).
Some things to think about: do you need tables, tents, garbage cans, lights or music. Go as simple or elaborate as you'd like!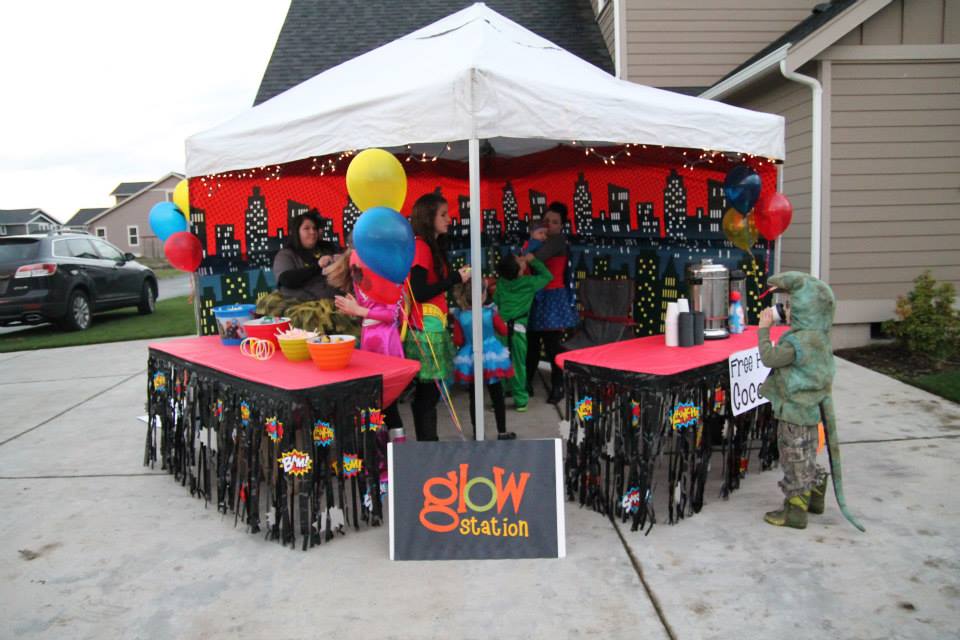 Sign up to host today! Deadline is Wednesday, Oct. 25th.
For more information, contact Katrina.