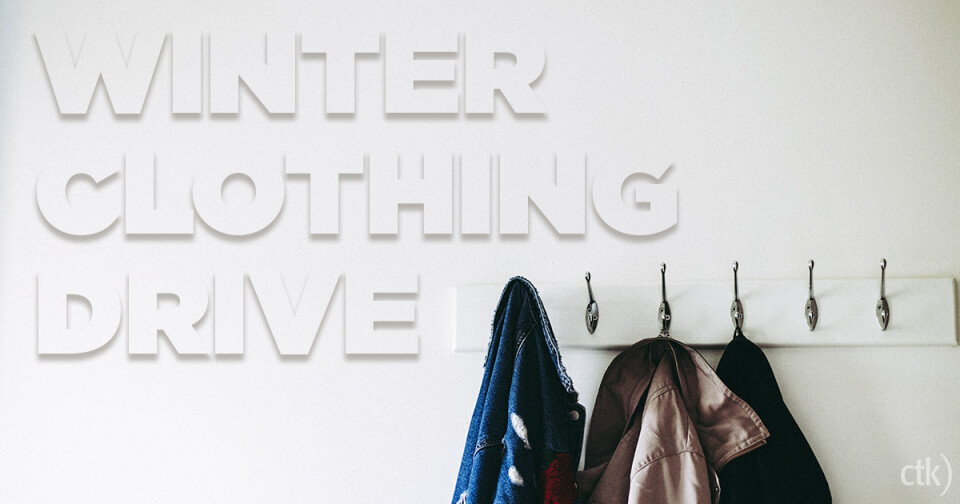 Every Sunday, from 09/08/2019 to 10/06/2019, 9:30 AM - 12:00 PM
CTK North Bay will be collecting new and gently used winter coats, hats, gloves and other cold weather accessories for the CAP/Interfaith Coalition Clothing Drive during September. Donations may be dropped off in the Food/Clothing Bank bin downstairs through Sunday, October 6th. Note: There is a special need for XL and XXL items, and also for socks of all sizes.
Volunteers also needed to help sort, organize and distribute donations. Interested? Contact Hillary Rockwell: or 360-332-1951.
If you or your family are in need of these items, you can come to the coat distribution on Tues. & Fri., Oct. 15 & 18 from 10 am – 2 pm, and on Wed., Oct. 16 from 5-8pm at Unit 200 in the Cost Cutter Shopping Center.