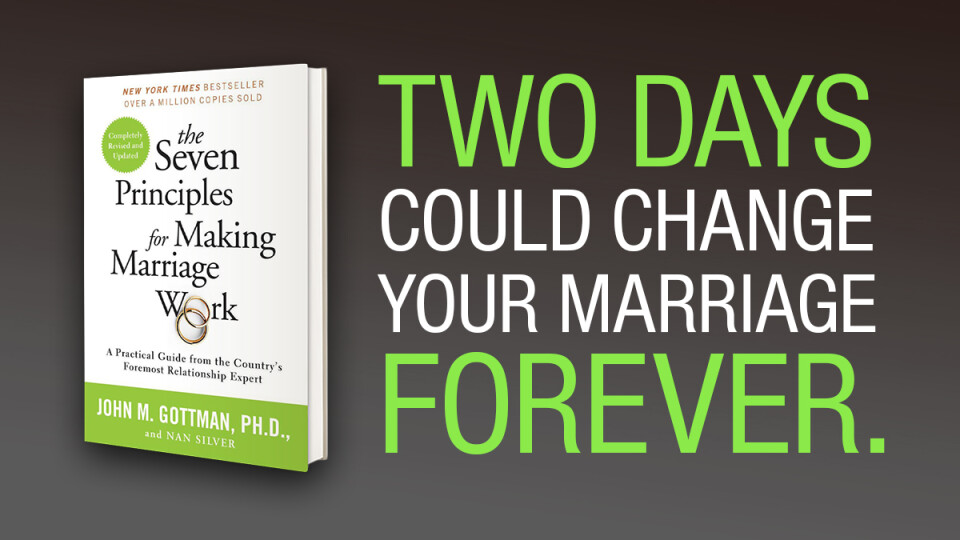 Friday, May 31, 2019, 6:00 PM - 9:00 PM
This 1-evening/1-morning workshop is based on 40 years of research with thousands of couples by Drs. John and Julie Gottman. These principles are proven to help couples improve their friendship, enhance romance and intimacy, manage conflict constructively and solve problems. The workshop is equally useful for long-time married couples, those considering marriage, and everyone in between. If you've taken the workshop in the past 2 years (2017/2018) you are welcome to join us at the reduced rate of $10.
Facilitated by Angel Finsrud & Ryan Ervin, Certified Gottman Educators
Friday, May 31 • 6:00–9:00 pm AND Saturday, June 1 • 8:30 am–1:00 pm
Partial scholarships available. Contact Keri.